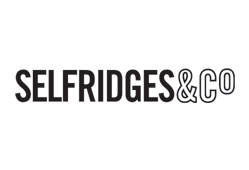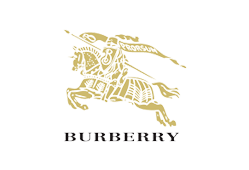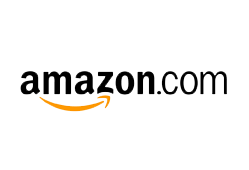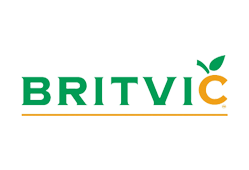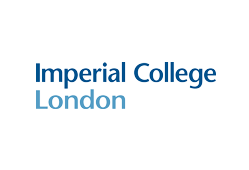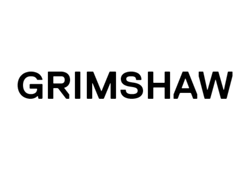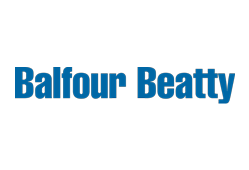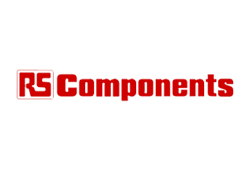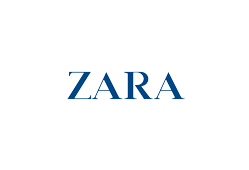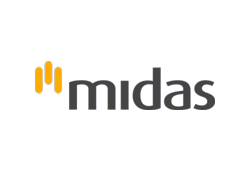 READY FOR A FRESH PERSPECTIVE?
Starr Coaching provides coaching solutions to some of the world's best known organisations. From manufacturing to retail, from IT to logistics, from banking to legal services; our experience is extensive and our team is expert. We make coaching principles live, breathe and thrive in your workplace. Sounds interesting?
Get in touch and see what we can do for you.
ABOUT
With best selling books, powerful principles, models and practice, Julie Starr influences coaching globally. With a reputation for the simple yet profound, Julie distils wisdom in ways that enable behavioural change. Find out more
COACH TRAINING
We know that you don't just want coach training. You also want results. That's why we begin with your situation and goals, then blend our proven principles and tools to create a development experience that changes behaviour.
EXECUTIVE COACHING
Developing leaders from the inside out. Using well-honed techniques within structured assignments, we support, inspire and impact leaders who make a positive difference.
LEARNSTARR
Free resources, plus coaching and mentoring programmes; it's a new way to learn.
EMPLOYEE ENGAGEMENT
Adopting simple principles of understanding, emotion and action, we increase engagement levels and enable performance to thrive.
TEAM COACHING
Working with the individual, the team plus the individual within the team. Its a powerful combination with impressive results.
MENTOR SKILLS TRAINING
Supporting mentors with the structure, principles and skills development needed to maximise their potential, and positive impact for others.
WHY WORK WITH US?
Every situation is different, so first we want to hear from you, and get super-clear on what you need. Your challenges become our core focus, it's a winning combination.
WE'RE LEADING
PROVIDERS IN
OUR FIELD

WE PROVE THAT
SIMPLE IS
POWERFUL

WE'VE A TRACK
RECORD FOR
OUTSTANDING
RESULTS

WE BEGIN BY
LISTENING, YOUR
NEEDS BECOME
OUR GOALS

OUR MODELS AND
APPROACHES
REPRESENT THOUGHT
LEADERSHIP IN
THE FIELD
What clients say about Starr
Julie works in a different way and really connects with the individual. She takes a holistic approach to her coaching which helps individuals get great insight and think about cause as well as effect with situations
Global COO, International Law Firm
'The coaching has been invaluable during my transition into a new level of leadership, its provided me with tactics and guidance which I'm confident couldn't be found elsewhere'
Marzena Wieckowska, Head of Global Community Engagement Amazon Operations
'Julie Starr is an exceptional coach, thought leader, author and keynote speaker. Her calm, compassionate presence inspires, supports and challenges your thinking all at the same time. Our coaching events and conferences are always elevated to new heights when Julie is a speaker – our audiences love her and so do we!'
Kim Morgan, Barefoot Coaching
As I transitioned in to my role as CEO, Michael was central to me establishing the core pillars of leadership, helping me establish what I stand for as a leader, and to implement my beliefs in service company growth. Michael has held up a mirror, to support and challenge in equal measure, helping me become a more commercial and compassionate leader.
Chris Eldridge, CEO, InterQuest Group
We've worked with Starr Coaching for several years to successfully develop the coaching skills of our managers. This tailored programme creates both understanding of coaching techniques, and the opportunity to practice the skills with expert facilitation. Starr are a great partner to collaborate with, making time to understand our business to deliver the best results.
Leigh, Head of Talent and Learning, Retail
I have no hesitation in recommending Starr Coaching as a partner; the value is in their consulting approach – not just suggesting training, but first seeing the wider picture and what needs to be in place for an intervention to work effectively. This has helped me personally but also the wider organisation, by engaging with our senior leaders effectively.
Debbie Reed, L&D Business Partner, Royal Mencap Society
Through the coaching I've grown as a strategic leader; Michael helped me raise my game, leading my team to deliver industry leading figures and sustainable ways of working.
Peter Batt, Divisional MD, Co-op
Starr Consulting is a highly talented, flexible group of consultants that have provided creative, practical solutions to different projects in DHL over the past 4 years. Each consultant brings a wealth of experience and knowledge which has helped us shape and deliver solutions that make a real difference to our business. They are a hard working yet fun team. They fit well into existing teams, and mentor our internal resources to ensure whatever they deliver is sustainable in the future.
Nikki, HR Director, DHL
These guys really add something different, we value what they do – it's tangible. It's good to have them around.
Alex, Executive Vice President IT, GBS, Deutsche Post World Net
You've had a huge impact on everyone you've worked with.
Julia Whiteley, Learning Manager, Online Bank
Helped us understand the team dynamic and how to really make a difference by implementing a few key ideas. It's an eye opener. I've found it unbelievably useful both as a team member and as an individual.
Chris, Head of Portfolio Vodafone Group
Julie Starr was my exec coach for 6 months. The benefits of her coaching were visible both to me and my colleagues. Through the coaching I let go of self-limiting beliefs, which freed me up to reach my potential. I've changed my perspectives, increased my confidence and significantly increased my influence and impact. All of which helped me make a major step-change in my career from Program Director at DHL to my current role at Henkel, thank you Julie.
Gordon, Head of Global Services, Henkel
Starr Consulting provides our managers with challenging, thought-provoking and inspirational training. They deliver in a way which shows their own expertise and passion for coaching. They work in partnership with you to understand the culture and ways of working of your business and are relentless in their desire to enable a coaching culture to emerge.
Caroline, Learning & Development Manager, Selfridges & Co.
I've worked alongside the Starr Consulting team over the last three years; focusing on change management, mentoring programs and executive coaching. They are great professionals who quickly become part of your own team. I have found them to be flexible, responsive and able to deliver within tight timelines.
Deborah, Head of HR, GBS, Deutsche Post World Net
Starr Consulting are expert and they are professional: they also seem able to cope with the pressure and rapid rate of change within an environment like ours. We value what they add.
Sherwyn, Talent Development, Motorola
LEAP! The World's first documentary on coaching
The LEAP! Movie tells the story of a one year experiment seeking to discover whether coaching can help ordinary people achieve extraordinary things.
Four participants are pushed to their limits as they seek to transform their lives with the help of an elite team of coaches. Starring Julie Starr as one of the executive coaches working with Asian entrepreneur Soon Loo.
APPEARANCES AND EVENTS
Julie and the team are regular speakers at industry conferences and seminars. To hear how we can raise the enjoyment and learning factor at your event, simply get in touch.
UNIVERSITY OF SOUTH WALES
BELFAST COACHING CONFERENCE
MENTOR CONFERENCE BELFAST
MASTERCLASS: COACHING AT WORK MAGAZINE
EAST OF ENG LOCAL GOV 2018
NHS COACHING FOR ENGAGEMENT
Barefoot Winter Conference